About-Us
Payless Medical Supplies is an American company, we supply durable and disposable medical supplies, medical devices and equipment to customers just like you.
From coast to coast we help our customers to make informed decisions, save money on the items they buy, and we make the whole process as quick and simple as possible.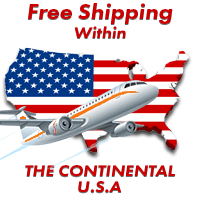 The first time you call Payless Medical and every time after, you will be greeted by a very friendly and professional individual who knows their stuff and who has only one goal, that goal is to be absolutely the best of help they can be, to you.
You see, we believe that being touched by a medical condition should not be any more of a burden than the condition itself. It is our mission to have you as pleased with our service and as comfortable as possible for as little money as possible, not just now, but for the entire relationship we have with you.
As a leading North American supplier you can count on fast delivery times, this is due to the location of the centers we ship your products from. Today we ship products from several strategically located product centers so your products hit the road the minute we click ship it.
When you shop with Payless Medical you can trust that the over 30,000 products we sell are of the highest quality and from the most reputable manufactures in the industry. In addition to high quality and top brand names, we also want you to know that regardless of your budget we are sure to find something that fits for you. Be sure to ask us about any available lower cost, high quality alternatives we carry.
With nearly 20 years experience in the industry and knowledgeable support staff you'll be in good hands with Payless Medical. Call us today to join our growing list of very satisfied customers.
Sincerely,
Payless Medical Team